Improving the lives of people with cancer
Southern Cancer Care is a not-for-profit organisation dedicated to advocating and fundraising for the projects inspired by the cancer care centres within our St George and Sutherland community.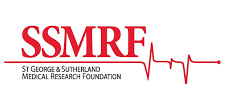 Funded Projects
Southern Cancer Care are pleased to announce their commitment to fund annually a cancer research grant to the amount of $50,000.00.
Our research partner, the St George & Sutherland Medical Research Foundation (SSMRF) Research Committee will manage the process and will announce the successful grant recipient 9th December 2021.